Corporate Overview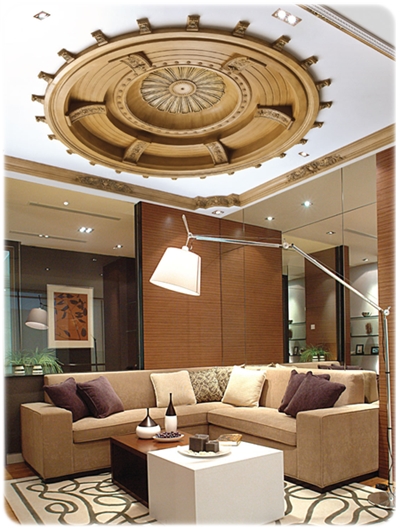 Over Sea Plaster Supply & Construction Sdn Bhd is Malaysia's leading Plaster Ceiling provider, installer, and contractor, we supplies a comprehensive range of high performance plaster products for many applications across all segments of the construction industry.
We supply everything the plastering trade needs from Domes, Centre Pieces, Mouldings, Cornices, Corners, Light Troughs, Beadings to Wall Panels and decorative accessories. All these plaster products are fire resistance, excellence thermal and sound insulation, and vermin proof.
How we work with you
At OSP, we understand that every customer is different. We focus on building long term relationship and offer a customised service to meet your requirement. With vast range of project management, technical and administrative skills, we constantly differentiate our self in delivering exceptional service. Regardless of what you need, we can always fulfil your ceiling requirement, we offer site visit to examine and determine the best solution and lasting value for clients.
Building Developer
Residential Developer
Main Contractor
Architect
Designer
Backed by a trusted name
OSP have established relationship with industry leading manufacturers and brands, including Bailey Plaster, Gyproc and Boral, we are able to provide you with top quality, reliable and complete solutions for your building needs.
Corporate Responsibility
As a business, OSP understand the importance of corporate responsibility. We are committed to provide safe working environment and continuous to enhance our performance. We monitor our project against Key Performance Indicators and achieve ethical corporate standards.
OSP always maintain the following concepts:
Sharing Knowledge and Best Practice
Provide Quality and Trusted Product & Services
On Time Project Delivery
Prioritize Health and Safety Issue
Develop Personal Improvement and Career Opportunities
Sustainable Green Architecture Material
OSP aware that some materials can link to environmental and health issues, we are dedicated to work with our providers and clients to broaden our efforts in promoting healthy and non-toxic plaster building materials. We constantly contribute to complement current practices in creating greener sustainable buildings to fulfil the demand of society and responsible for environment.
Our objectives:
Advocate and increase interest in green architectural perception to building professionals and consumers to embrace green building materials.
Protecting employees and clients' health
Waste reduction and diminish the impact of waste water to the environment
We truly appreciates the extensive cooperation from design team, the architects, the engineers, and the clients.